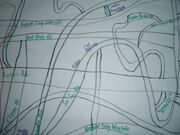 This article is unfinished
This is an unfinished article. It is likely so because it has a lot of info or the game has yet to be released. Please help finish it.
The Sammy Game City Board Game, along with That Guy and Soccer Goalie, were revealed in the News post "Ocean Comes In" on Sammygames.com. The Sammy Game City Board Game will likely involve the map picture found on the News post "Sammy Game City Takes the Prize".
Description from Sammygames.com
Edit
We Ultistaff have gotten a sign from KingSammy himself that three new games could possibly be created! They are Soccer Goalie, That Guy, and the mysterious Sammy Game City Board Game. Keep your eyes open!
-Koophaka, Ocean Comes In